You are here:
The Key's toolkit of ready-to-deliver CPD modules provides everything you need to run high-impact, in-school training for teachers, leaders and support staff.
Each module is designed to be delivered by staff to staff to support deep learning that drives school improvement. Developed with leading organisations and subject experts, the modules cover topics ranging from providing effective feedback to pupils, to time management, and are underpinned by relevant, evidence-based research.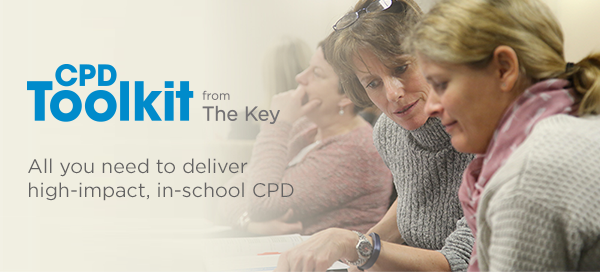 Find out more and download sample materials.
Find out more or call 0800 060 7737 for more information.
CPD Toolkit includes:
Facilitator briefing notes providing step-by-step guidance on how to deliver each session
Presentation slides outlining and referencing key concepts, theory and research
Action-research tools encouraging participants to analyse their own practice
Case studies providing real-life examples of strategy application
Videos and multi-media content to help explain complicated concepts
Practical activities and inter-session tasks to ensure learning is embedded
Research summaries providing succinct overviews of relevant research and evidence
Learning logs enabling participants to reflect upon their learning against objectives